TV Aerial Installers across Redditch
You've come to the right place if you're looking to replace or upgrade your present aerial system. Our aerial installation services are available across Redditch and the surrounding areas. Simply call our highly skilled and qualified team on 01527 60569 and we will be happy to help.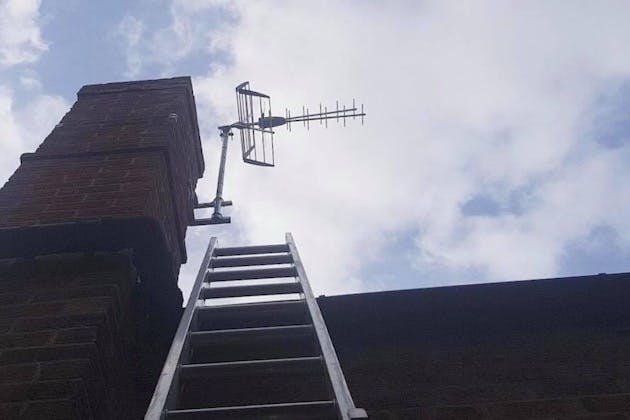 Aerial Installations in Redditch
It might be difficult to choose an aerial for your home because there are so many different varieties available. We at Aerials and Satellites Ltd are happy to assist you in selecting the best aerial for your home and installing it. Our clients appreciate our start-to-finish service; don't just take our word for it; check our customer testimonials on the reviews page.

So, whether you require a loft or an outdoor aerial, we are confident that we can assist you in receiving the best signal and picture possible in any room. We ensure that all of our installation services are conducted to the highest standards and that they fit your specifications, so you can have peace of mind knowing that you are in safe hands with us. Browse through our gallery page to look through our previous projects.

(MORE: When to repair or replace your TV aerial)
Advantages of installing a TV aerial
There are numerous advantages to having a TV aerial built, and our engineers have listed a few of them for you to help you make your decision! These advantages include:
- Local channels are available for free.
- They are simple to set up
- Saves money
These are just a few of the benefits we've stated; if you'd like to learn more, contact our experienced installers using the information provided below.

Hire an aerial installer in Redditch
You can book an aerial installation service with us by calling us on 01527 60569 or send us a quick message using the contact form on our website.
We hope you choose Aerials & Satellites Ltd for any tv aerial installation services that you may require.