Professional CCTV installers in Solihull
Finding a friendly and reputable CCTV installer in Solihull is easy. Here at Aerials & Satellites Ltd, we have over 35 years of experience and offer services at a fair price. For more information on our CCTV installation services, call our team on 01527 60569 and we will be happy to help.
CCTV Installation Services throughout Solihull
Before we carry out an installation, our CCTV installers will carry out a thorough check of your property to ensure we have identified your needs and requirements as well as address any issues we may have found.
Once we have carried this out, we will go through the different CCTV options with you, whether that is a wired cctv system or a wireless cctv system. Once you are happy with our recommendation, we will then begin the installation process on your property.
We ensure all installations are completed to the highest standards and meets your requirements. Head over to our gallery page to browse through our previous work acrross Solihull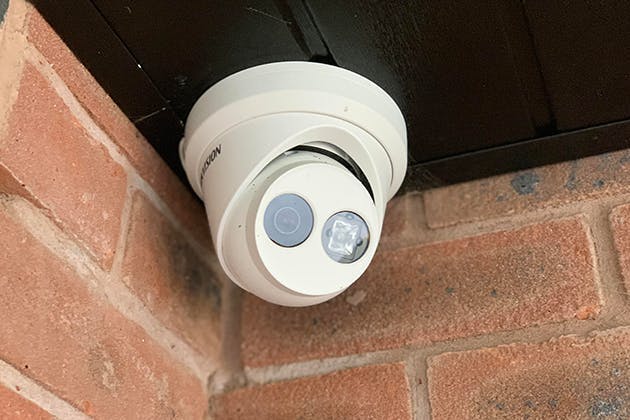 Benefits of installing a CCTV system
Installing a cctv is a great security measure to keep your property safe. There are plently of benefits that come along with it too, these include:
- Theft deterrent
- Vandalism deterrent
- Footage can be used as evidence
- Gives you peace of mind
- Monitor your property wherever you are
These are just a few advantages we have listed, if you would like to know more, get in touch with us today by viewing our contact details down below.
Book a CCTV installation service today
Our reliable and professsional cctv installers are available throughout Solihull and the surrounding areas. You can call our team on 01527 60569 or send us a quick message using our contact form and we will get back to you shortly.
We hope you choose Aerials & Satellites Ltd for any cctv installation services that you may require.