Professional Satellite Installers in Bromsgrove
If you are based in Bromsgrove and you are looking for a satellite installer, then look no further!
We have been serving our clients in Bromsgrove for over 20 years and have many more years of experience in the trade. We are also fully qualified, insured and DBS checked, giving you peace of mind.
Our local reputation speaks for itself and we are very proud to be the most highly reviewed aerial company in this area. Why not check out our reviews to see what our clients say about us by heading over to our reviews page?
Why Choose Aerials & Satellites Ltd?
Have you lost your satellite signal? Is your TV displaying an error message saying you are not receiving a signal? We can help.
Having worked in the Bromsgrove area for many years, our satellite technicians have extensive local knowledge. Bromsgrove can be hit and miss for aerial reception, so lots of our clients opt for Freesat or Sky as an alternative for receiving television. Our satellite engineers are highly trained professionals, qualified in signal reception and will ensure that you receive the best quality signal available in your area. We regularly update our training to stay informed on the latest technology and equipment available.
We are independent Sky installers and can carry out the satellite installations that Sky can't complete themselves. This is because we are trained to work safely at heights and on rooftops, where Sky can't or won't go.
Our satellite fitters carry out satellite repairs and new satellite installations in Bromsgrove on a daily basis, including satellites for Freesat, Sky and international TV.
Here are some photos of satellite and aerial installations carried out by our team in Bromsgrove and a customer in Bromsgrove who lost their signal: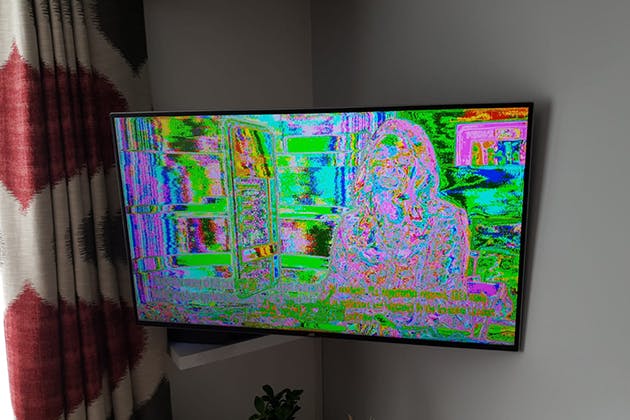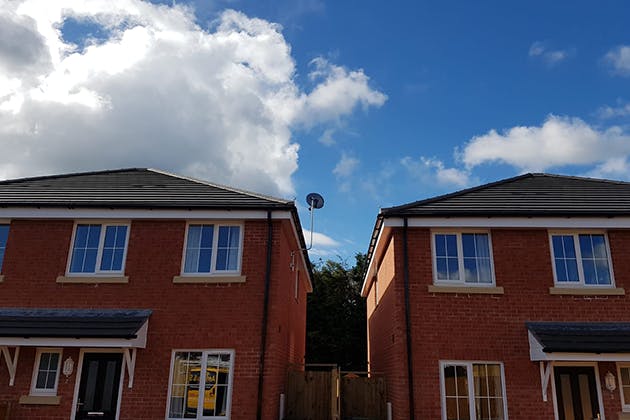 Get in Touch
If you would like to know more about our satellite installation services, please call us on 01527 60569 and we'll be happy to help. You can also get in touch by sending us a message using our contact form and our team will get back to you shortly.