Satellite Dish Installers in Solihull
Here at Aerials & Satellites Ltd, we offer a comprehensive satellite installation service. Our technical engineers are on hand to help you install a brand new tv satellite or if you are experiencing issues with your existing satellite dish, we can replace it. Call our team on 01527 60569 to find out more.
Satellite Dish Installations in Solihull
When you book a satellite installation service with us, our engineers will sit down with you and advise you on the best satellite dish that meets your requirements. We will also guide you on where we think would be the best position to install the dish so you are able to get the best possible signal. Once you are happy with it all, we will then start the process of installing the new satellite dish for you.
Our professional installation services are appreciated by our customers throughout Solihull, you can read through the reviews they have left behind by heading over to the reviews page.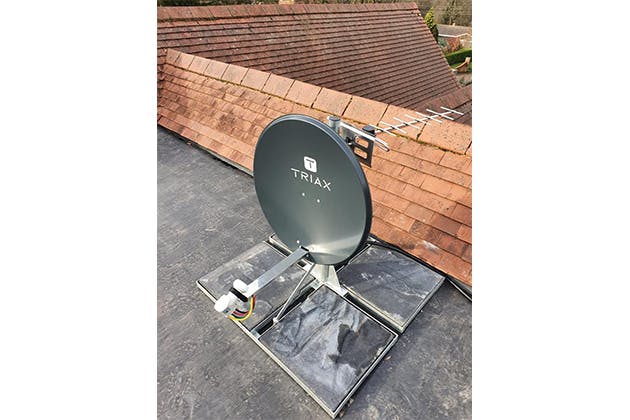 Advantages of installing a satellite dish
Satellite television has lots of benefits. We have listed some of these benefits for you to consider when comparing Freeview against Freesat and to help you with making your decision! Some of these advantages include:
- Satellite signal available in poor Freeview reception areas
- Wide range of channels to choose from with a slightly different line-up to Freeview
- It is very easy to troubleshoot
- Cost-effective installation
- Easy to operate
- No need to regularly re-tune
If you would like to know more about satellite dishes, speak to a member of our team today by viewing our contact details down below or head over to our gallery page and browse through some of our previous projects throughout Solihull.
Book an Engineer in Solihull
To book a satellite dish installation service throughout Solihull, call our team on 01527 60569 and we will be happy to help.
Did you know that you can also get in touch with us by sending us an email at office@aerialsandsatellites.pro and we will get back to you as soon as we can.