Most of our customers find that their satellite dishes last many years longer than the manufacturers suggested lifespan for a dish. Just because a dish is showing signs of age, doesn't mean it needs replacing. But from over 20yrs experience in the satellite and aerial trade we can tell you some of the things that could indicate that a dish is coming to the end or has reached the end of its life.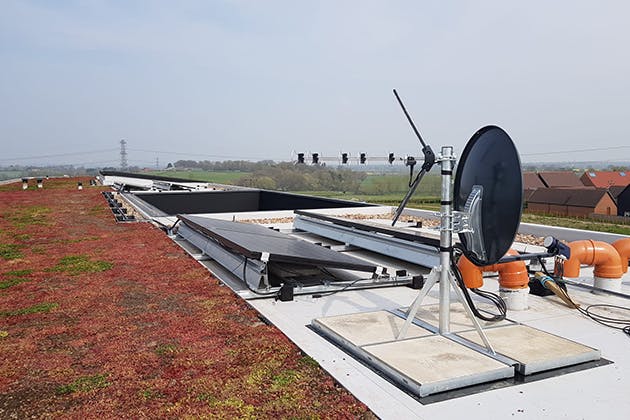 So, what are the signs I need to look out for?
Our engineer has put together a list of signs that you can look out for which indicate your satellite dish needs to be replaced. These include:
- Dented dish
- Rusty dish / bracket / fittings
- Dish installation lose or hanging down
- Damaged cables / perishing cables
- Very large old fashioned dish
- The dish has moved
- You have experienced weather recently
Have you noticed any of these signs? Or have you noticed signs we have not mentioned above? Make sure to get in touch with us today to find out more! Simply view our contact details down below to find out how you can get in touch with our professional fiiters.
Get in touch
If you are unsure or if you are receiving poor satellite signals across Redditch, Bromsgrove, Solihull and Alcester, please give us a call on 01527 60569 and we can offer free advice.
Our satellite fitters are available to help you with any satellite installation questions you may have and with plenty of experience at hand, you can be assured you are in safe hands with us! Simply browse through our previous projects by heading over to our gallery page.
If you are still unsure on why you should choose us, head over to our reviews page and read through the reviews our customers have left behind for us.