Considering a CCTV camera system for your home or business? Deciding whether or not to invest in a CCTV camera system is a big decision and one that's worth considering. CCTV camera systems can be fantastic deterrents for criminals and trespassers.

How does CCTV work?
CCTV stands for closed-circuit TV and is a network of cameras that are directly linked to a centralised system. This allows users to monitor, record and view the footage that these cameras capture. There are many different types of CCTV camera systems, many of which conveniently connect to smart devices to allow control and monitoring from your phone or tablet.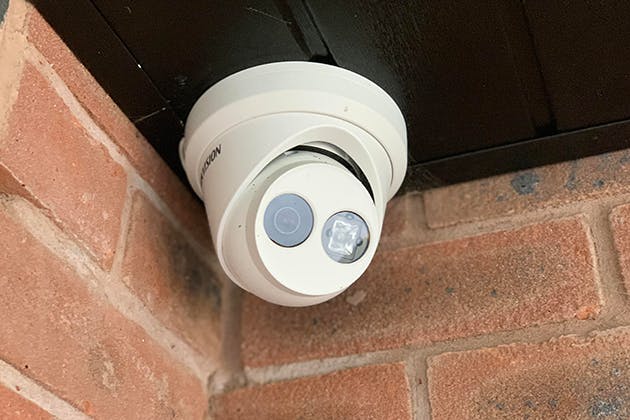 The benefits of a CCTV camera system installation

If you are on the edge and unsure if CCTV camera system is worth the investment for you, we've put together some of the fantastic benefits of these systems below:
Keep criminals away
An obvious yet powerful effect of CCTV cameras is that their presence alone deters criminal activity. With the devastation that a home invasion or burglary can cause, CCTV systems are highly recommended for those looking to protect their homes and businesses.
Cost-effective protection
CCTV camera systems in recent years have become more and more affordable for homeowners and small businesses. As well as this, after installation, little to no maintenance is required to keep your cameras working as they should. With the price of CCTV camera systems being so low - the decision of whether or not to opt for this fantastic security device becomes an easy one.
Improved home insurance premiums
Having an effective CCTV camera system in your home can actually reduce your home insurance rates. This is due to the fact that having CCTV cameras is a powerful deterrent for burglaries and also the fact that a CCTV camera system increases the chances of a criminal being caught.
Conclusion
CCTV camera systems are low cost, effective and can save you money in the long run. They are great additions to your home and business and can provide you with peace of mind when you're away. Newer smart technologies mean that your CCTV camera systems can easily connect to your phone making managing your camera system easier than ever.
CCTV camera installation service throughout Redditch, Bromsgrove, Stratford-upon-Avon, Alcester and Solihull
One consideration is the smart installation of your CCTV camera products. Aerials & Satellites Ltd are security experts with extensive experience installing CCTV camera systems that are effective at deterring and catching intruders and criminals. Want to find out more about our CCTV camera installation services? Fill out our website's contact form or call Aerials & Satellites Ltd today on 01527 60569.